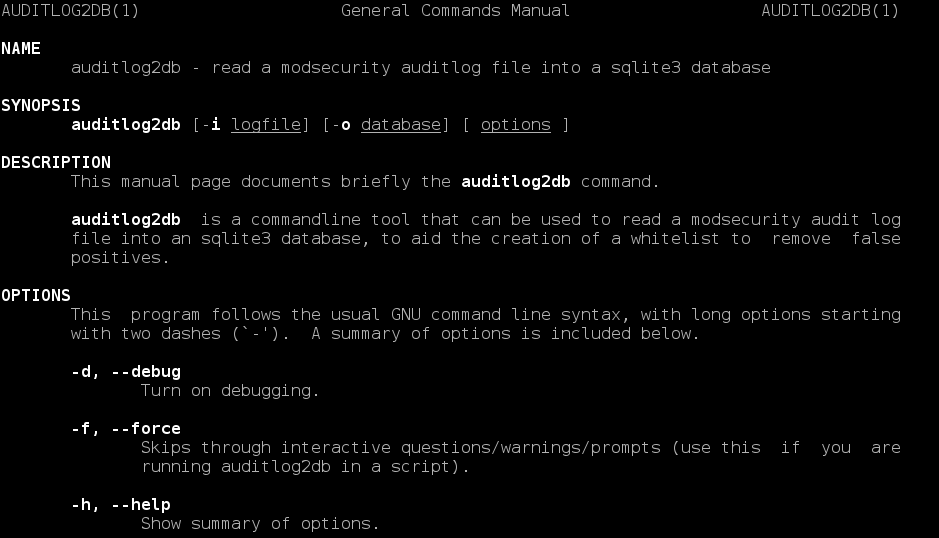 I have written a CLI utility for Ubuntu to import ModSecurity's audit log file into an sqlite database, which should be a great help to people building whitelists to reduce false positives. This supersedes my previous efforts with BASH scripts. Packages are available for Ubuntu Trusty and Utopic (14.04 & 14.10) in my Personal Package Archive on Launchpad. To create my app I had to learn about:
C++ development on Ubuntu including two third party libraries (Boost Regex and SQLite)
Version control using Git
The GNU build system "Autotools"
How to build .deb packages for Ubuntu and Debian
How to upload packages to a Personal Package Archive (PPA) on Launchpad
I plan on writing detailed tutorials for most of this, but there's quite a lot to get through so it could take a while!